Here's a pic of the Afghan Pathans that I've been working on of late for a demo game that will be on at Partizan 2015 (May/June).

I've got quite a long way to go before I get to the stage where I've got enough mini's painted up for the demo but publishing one's work is always a great way of pushing one's self. Oh, I've got to make the terrain too which I'll be posting pics up of along the way as well as pics of the Pathans as they progress followed by the British and Indian armies!

I've had a lot of fun painting them up and I hope that you enjoy the pics too- many more quality pics can be seen on my Just Add Water Blog here:

justaddwater-bedford.blogspot.co.uk/2014/07/second-afghan-war-pathans.html

In the meantime here's a taster of what you can see on my Blog: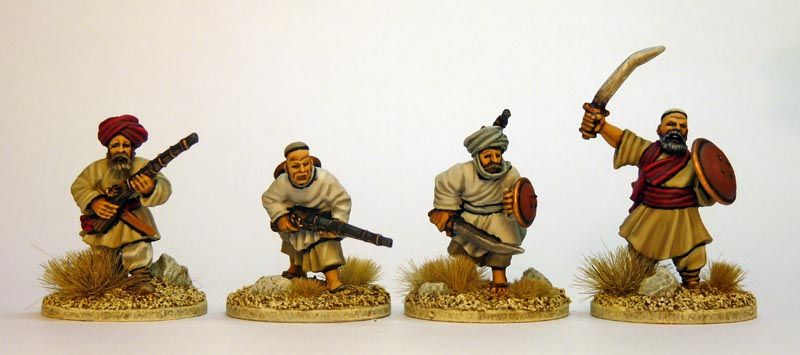 Cheers,
Darrell.


Excellent work, Darell.
I really like your style of painting.